In our day-to-day lives, many of us experience stress. We can reduce stress by using Fitness Tracker in a proper way. If you utilize the fitness tracker correctly, you will get indispensable motivation and feedback. In this post, I am going to tell you are 5 ways to use fitness tracker for stress relief.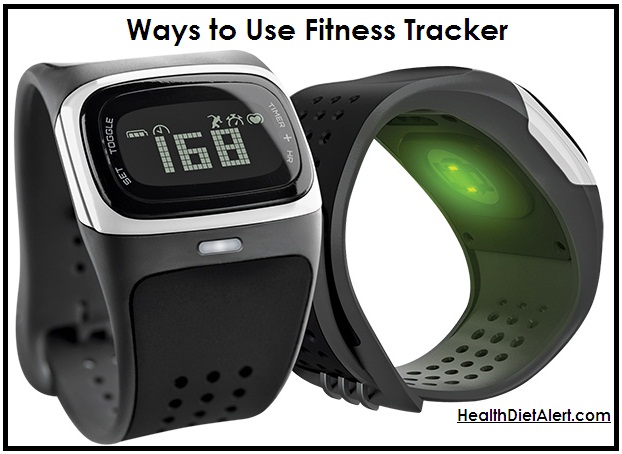 Track calories with Fitness Tracker
Several fitness trackers enable you to input and total your meal intake. Generally, with fitness tracker's dashboard, you can look for Food Page headings or Calories Eaten. Moreover, latest trackers enable examining food labels and provide calorie recommendations according to your activity level.
Use the alarms
If you have a mostly stagnant desk job, you can set the alarms in order to remind you to move around at regular intervals. If you sit for long periods of time, it may increase the risk of certain types of cancer, diabetes as well as heart disease. Also, you may set one more alarms in order to remind you to take your supplements or vitamins, take a water break, or to alert you if you are taking any type of stress. Several advance trackers come with handy reminders. So, you should ensure that trackers are set to on and you should not avoid. On your tracker, you may utilize the function of alarm in order to help reach your stress relief, activity and fitness goals.
Pain
Many people use FitBits in order to monitor their activity patterns and their heart rate spikes which, when mixed with an immediate pain survey, can help identify how long their pain lasts and how often they have it. In order to help you treat your chronic pain, your doctor may utilize this invaluable information. If you use the tracker, it will help you determine ways to help yourself, by demonstrating you how exercise helps make better your pain.
Posture
Posture plays a vital role in our healthy life. According to a Research, standing up straight may help you avoid back problems and breathe better. Many latest fitness trackers such as the Lumo, may sense when you are slouching; then the trackers vibrate in order to offer you a smooth reminder to straighten up.
Share
If you share your fitness tracker data via social networking sites like facebbok, Twitter or LinkedIn, you become answerable for that activity level to your connections and friends. Your friends may notice and appreciate you when you reach your targets, and they may notice and question when you fall short and slack off. On social fitness platforms, you may compete with your co-workers, family, and friends.
To sum up
Make sure, if you have strapped the latest fitness tracker to your wrist, it doesn't mean that you are completely fit without doing anything. You need to set up fitness tracker, verify it, and SHARE and USE the data in order to track your fitness and activity and give motivation as you reach your fitness and health targets. This way, you can get rid of stress as well.