Here's a detailed review of TeleMDCentral …
What is TeleMDcentral?
TeleMDcentral is an online medical help that is designed for the sake of people who are in need of professional healthcare help.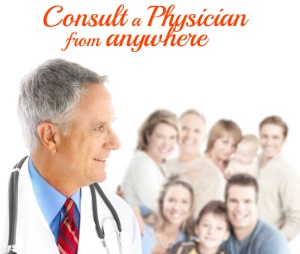 This online service aims towards providing required medical help anytime and anywhere. It is a safe, private and confidential service which works towards establishing a connection between you and the physician at your convenience. It is an easier available service that can be made access through the use of phone or your mobile device.
How it works?
TeleMD Central works in an easy and simple way. You are only required to pick up your phone or mobile device in your hand and call on to our toll free hotline number, which is available 24*7. You will be directed to our healthcare professional, who will work towards analyzing and evaluating your health condition. He or she will again redirect you to the appropriate physician, suiting to your health condition. Our healthcare professional will also help in fixing up your appointment with the doctor as per your convenience.
What does it includes?
TeleMDcentral includes following features:
Phone availability

24*7 service

Health references

Educational library

Symptom checker

Private and confidential talks

Highly qualified and board certified physicians

Available in 50 states
Available Offer on TeleMDcentral
In case, you are not sure about our provided services by TeleMDcentral or want to try us out, you can avail our offer. You can start your 1st month trial at the lowest price of $1.99 only. You are only required to pay this minimum amount as your start up and you can continue your membership further at the low price of $19.95 per month. Also, you are free to cancel your membership at any point of hour.
Pros
Do not include any age restrictions

No use of any kind of applications

Provides access to doctors while you are travelling

Easy and convenient health service available

Provides access to US based nurses

Offers 24*7 online service

Offers immediate medical attention

Provides guaranteed medical care for the uninsured

Claims to provide immediate access to doctors available nationwide
Cons
Cannot provide written prescriptions in IA, OK and SC

Does not allow the prescription of controlled substances
Terms of Usage
You are only advised to opt for the use of TeleMDcentral service in case:
Your physician in unavailable

You are on a vacation or on a business trip

After hours

You are considering the trip to urgent care center or ER
Is it Reliable?
TeleMDcentral is a safe online service, which can be trusted upon. This service only aims at providing you with the best services or help possible. You can trust on to then motives and intentions of this service because of its professional doctors and known health experts.
Where to Claim for TeleMDcentral?
You can avail your TeleMDcentral service from its official website only!