Body Dynamix: In Brief!
Do you know that what is the agenda of keeping yourself fit and fine? Well, it is none other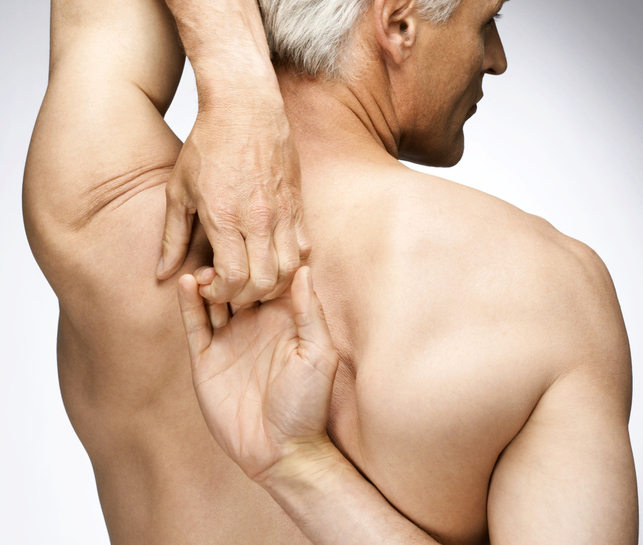 than "Exercise". It stimulates better circulation, improves mobility, boosts immunity, and intensifies your muscles as well as heart, no matter you are in your fifties, sixties, or seventies. But unfortunately, it becomes difficult for people to perform exercise adequately as they grow older. Why? All because of joint pain and chronic aches in the back, neck, knees, and hips. That is where Body Dynamix comes in. If you are an adult over 50, 60, or 70 and suffering from all the above-mentioned age-related issues then you should definitely try this program. It is actually a joint-friendly workout program that is created by fitness expert "Debbie Siebers". By following this effective, reliable, and amazing program, you will not only get the well-defined body shape but also it aids in strengthening your body deprived of hurting yourself. It educates you the right way to exercise according to your age and helps you stay fit, healthy, and fine in the long run.
So, all those people who all want to perform exercise but they have injuries, mobility, and weight issues that make exercise painful and difficult for them can definitely opt for this authentic program. As it helps in removing all the barriers to help you get the fit body by catering you the most pleasant workout experience. Just try it and see the noticeable improvement in yourself.
What Does This Program Include?
Body Dynamix includes seven exercise routines that help you in building strong muscles, refining flexibility, and preventing injury devoid of breaking down your joints. Following are the routines:
Body Insurance (21 Min): Specifically focusing on the midsection (core), knees, shoulders, and lower back, this particular exercise routine of mobility assists in enhancing your muscle endurance and strength, refining mobility, combating joint pain, and even increasing immunity.
Yoga Flows & Poses (20 Min): These easy to follow routines help in warming up your body for performing exercise or as a standalone routine so as to arise your body in the morning and then at night to combat stress, relive the mind, and help you to get restful sleep so that you can wake up in the morning feeling active and refreshed.
Tone & Walk (12 Min): The creators of this low-impact routine has used a hand towel so as to walk you through movements designed to stretch up your muscles and boost flexibility in your chest, upper, back, arms, and shoulders. It also boosts up your heart rate.
Cardio Walk (20 Min): With an aid of this walking-based routine, your metabolic rate will get high so that you can burn more calories deprived of keeping undue stress on your joints.
Core Walk (19 Min): The creators of this low-impact routine focused on strengthening your midsection while keeping your heart rate high. With this routine, you will be able to burn more calories while tightening your core which prevents stiffness, injury, and joint pain.
Core on the Floor (26 Min): Debbie takes you through plain-sailing but very efficacious core tightening mat exercise that focuses on your low back and abdominals to assist you in creating the powerful core.
Restore & Repair Final (41 Min): This is the last routine of this program that combines stretching exercises with deep breathing to provide you better flexibility while improving the blood circulation, reducing stress, and rejuvenating your mind.
How Does Body Dynamix Help You?
All the low-impact efficacious workout routines of Body Dynamix help you in the following things:
Reduces joint and muscle ache
Boosts metabolism and burns calories at a faster rate
Improves flexibility and mobility
Helps to strengthen muscles
Boosts longevity and immunity
Boosts blood circulation and heart rate as well
Helps you stay active, productive, and energetic despite aging
How To Get It?
To buy Body Dynamix, visit its official website. This program is available at the cost of $59.85 plus $9.95 (shipping and handling costs), which includes "7 workouts and 2 DVDs".
Moreover, it comes with 30-Day Money-Back guarantee less shipping and handling costs. So, you can return it within a month if in case you don't like it.
What Extra Will You Get When You Order This Program?
In addition to the "7 workouts and 2 DVDs", you will also get its online access. It simply means that you can watch those workouts on your own device. All you need to have an internet connection. Plus, a free Livati Workout Towel that has been used in Debbie's workouts.
Incoming Search Terms for body dynamix
body dynamix user review
body dynamix plans
top offer for body dynamix
how to get trial body dynamix
body dynamix program and plan
body dynamix routine
where to order body dynamix