Vitamin C is one of the most popular in cosmetic skin care product or dietary supplement. It is very essential for our health and beauty. It is required for the repair and growth of body's tissues. It is a well known fact that our body does not store Vitamin C in the tissues, so it is very essential to eat it on a daily basis. It provides an effective protection against the sun harmful rays.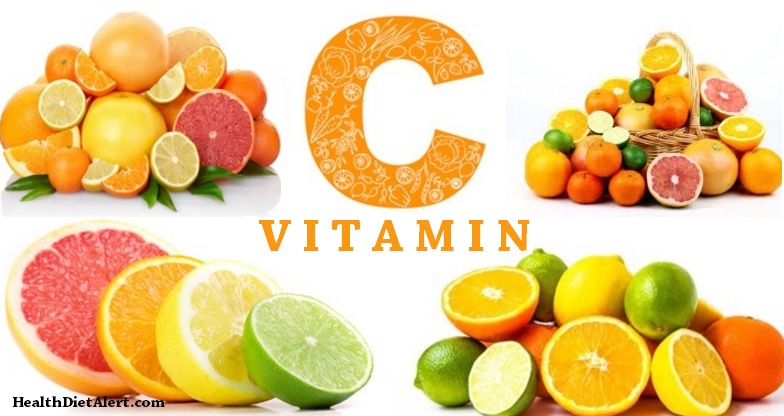 Vitamin C is known as a water-soluble compound and it is necessary to consume it on daily basis. In order to experience its health and beauty benefits, you should take a dietary supplement or consuming the food sources like
Green and Red peppers

Grapefruits

Oranges

Strawberries
In this post, we will tell you all beauty benefits of using Vitamin C.
Prevents Aging Signs
It contains a potent antioxidant property so it helps you to get rid of the wrinkles and skin dryness by combating the damage of free radical.
Protects the Skin From Sun harmful UV rays
Well, it helps to prevent Ultra Violet damage. So vitamin c acts like a natural sunscreen. Also, it also useful to dim sides of damage which is already done by Ultra Violet rays because it contains strong free radical combating properties.
Lighten Up the Dark Spots
If there is increase in melanin which creates pigment in the skin, dark spots can be found on your skin. Dark spots may be caused by sun, hormones, or the inflammation result like eczema or acne. Here, Vitamin C plays a vital role in reducing the dark spots.  It is an incredible way to cure the early signs of aging and hyperpigmentation caused by overexposure to sun.
If you will consume a good amount of dietary vitamin C, then you may avoid a risk of the dry skin. According to a research, by using vitamin C in human associated its use with reduced the roughness of skin.
It is a well known fact that the Collagen gives the structure for blood vessels. The small blood vessels in your skin bring nutrients as well as oxygen which keep your skin healthy. If you will not take enough nutrients, then your skin may become dry and rough. You can find many creams in market which contains Vitamin C. They are able to improve the texture and appearance of the skin.
So, Vitamin C enhances the elastin formation which heals, protects and thickens the cells of skin. The effect of thickening skin helps remain moisture skin, plumps up the skin surface and improves the skin circulation.
Thereby, you should try to use vitamin C-rich facemask for your skin to make it beautiful. You can mix a 1/2-cup of papaya and 1 kiwi, and then apply this thick mixture to your face and neck. Leave it about 10 to 15 minutes, and then rinse it with cold water.